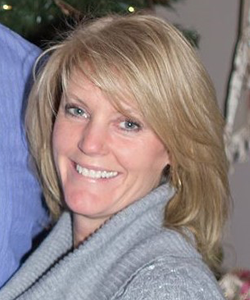 nplavetzky@ryanswings.org
Nancy Plavetzky, President/Secretary of Ryan's Wings, was born and raised in Glenshaw, PA and is a graduate of Shaler Area High School. Nancy has a degree in secretarial science from the Bradford Business School and has been employed by Gasline Service Company as the General Manager since 1996. She is married to Steve Plavetzky, mother to four children, one step son, and six grandchildren. Ryan's Wings has been created in memory of her oldest son, Ryan Pappa, who passed away from an accidental drug overdose in July 2014.
Being the mother of a child that has died from a drug overdose, Nancy feels it necessary to tell Ryan's story because "if sharing his story saves only one life, it was worth telling." She knows first-hand that recognizing the warning signs is key to saving lives. Ryan's story is an example of how a person does not have to hit rock bottom before either getting help or death. She feels strongly that education is important not only to teens, but to parents as well.
Mary Lou Kaplan is a graduate of Shaler Area High School, Brookdale Community College with an Associate degree in Human Services and New Jersey City University with a Bachelors degree in Education and English.
Although, she spent 25 years in the banking industry, her heart and passion was always in helping others. Through personal experiences with friends and family who had issues with drug addiction, it became abundantly clear that in order to make a difference this is the path that she had to take.
Ryan was such an important part of her life; he was part of her second family which is why Ryan's Wings is extremely significant and means so much to her. There isn't anything else that she would rather be doing than helping to educate and raise awareness about drug addiction.
Mary Lou is married to Eric, has 3 daughters and is the grandmother of six. She resides in Howell, NJ with her husband and her dog.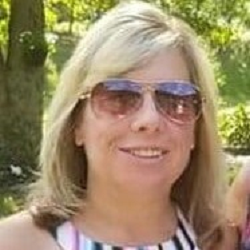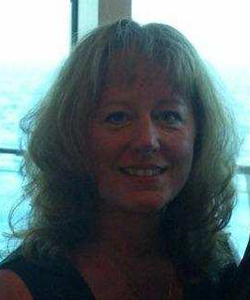 Treasurer/Volunteer Coordinator
Barbara Thon is a paralegal having spent the last 8 years with a major health system, and 25 years at one of the top five law firms in Pittsburgh. She received her Paralegal Certification from Robert Morris. She is married to Mark, the mother of two and a grandmother to three. Unfortunately, her exposure to various forms of addiction has been life-long, but the prescription drug epidemic has impacted way too many loved ones and destroyed too many lives of those she loves. "By changing nothing, nothing changes".
Donna was born in Pittsburgh, Pennsylvania and is a graduate of Shaler Area High School. She was employed at the law firm Eckert Seamans Cherin & Mellott as a legal secretary for over 12 years. She is currently a part-owner of Letterle & Associates, an environmental consulting and remediation company that has been doing business in Hampton Township for 20 years. She is married to Lou Letterle, and the mother of two amazing children, Brandi and Corey. She believes in Ryan's Wings and it's Mission to help individuals and families that are struggling with addiction. It is reaching epidemic proportions, affecting almost every person, and she has watched how it has impacted the lives of so many people she loves. She is committed to helping her friend Nancy of 40 years in her determination to keep her son Ryan's memory alive by helping others.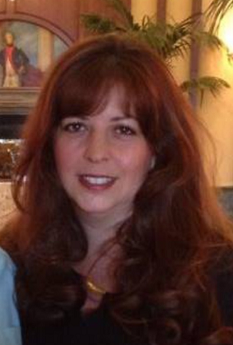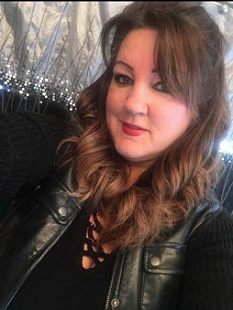 Family Resource Coordinator
Lynne is a graduate of Shaler Area High School and has her B.S. in Child Development from the University of Pittsburgh. Lynne has 4 children. Her son Brandon recently lost his brave battle with addiction on 4-23-20 from accidental fentanyl poisoning. She feels very passionately about helping others who struggle with addiction as her own son did. She hopes to help others find peace, self-love and sobriety so that they can begin to feel whole again. The "cross" of addiction weighed so heavily on her sons shoulders. So many of our young people have dropped that "cross" that they could no longer carry. Lynne so wanted her Brandon to recover and be a success story like we know so many CAN become with our help! She vows to be her sons voice by helping others while carrying his legacy forward. In doing this, Brandon's light will forever shine.
Leslie was born in Pittsburgh, Pennsylvania and is a graduate of Shaler Area High School's Class of 1983 which still remains close after all of these years. She is the mother of two wonderful boys, Cory and Cody. She has been a legal secretary for over 35 years, but recently changed careers to healthcare at Centene Corporation which helps communities one member at a time. Leslie's need to reach out to people, coupled with grieving alongside her many friends that have lost their children to this epidemic, has made her decide to lace up her gloves in this fight! She is honored to join the team in helping others fight their fight.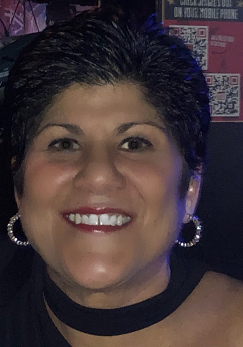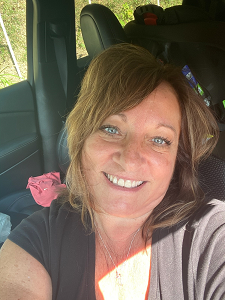 JoAnna was born in Pittsburgh, PA and raised in Etna and Shaler Township and is a graduate of Shaler High school. She is the Director of Client Relations for Maverick Dental Laboratories and a board certified results coach. Throughout her many years in the dental industry she has always felt compelled to help others. JoAnna is the proud mother of an amazing son and daughter and two wonderful grandsons. Her passion for helping  others has always been an important part of her life. She has seen first hand how the drug epidemic effects so many and feels that if she can help just one person then she is committed to doing so. JoAnna believes in the Mission of Ryan's Wings and is humbled and honored to be a part of such an inspiring group.